Results
We work with you on a personal level to determine the best solutions for your unique needs, then leverage our seasoned expertise to achieve the best possible results.
Relationships
We are your trusted partner in success. Our firm is large enough to offer a full range of professional services at a fair price, but small enough to give you the individual attention that you deserve.
Relief
Rest assured that when a need arises, our firm is ready and capable of handling everything for you so you can focus on what matters most to you.
Staff Profiles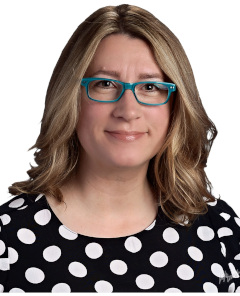 Carmen Jackson, CPA
Firm President & Certified Public Accountant
Certified Public Accountant, State of Alaska, #2685
Carmen Jackson, a Certified Public Accountant located in Wasilla, Alaska. Living in Alaska her entire life, she's had the opportunity to travel throughout this great state. As a child, Carmen spent nearly five years living on the Kuskokwim River in Aniak. In college, she participated in the Volunteer Tax and Loan Program with the University of Alaska Anchorage and the Alaska Business Development Center. During her first season in this program, she was able to travel to a couple small villages outside of Bethel. The following season, Carmen was asked to return as a supervisor, and she thoroughly enjoyed assisting the village people and exposing students to in rural Alaska.
After college, Karen Rogers of Altman, Rogers & Company CPA's, hired Carmen as Staff Accountant, and she had the opportunity to further travel in rural Alaska providing financial services to governmental and not-for-profit organizations. For seven and a half years, beginning in 2006, Carmen worked as Director of Financial Services at Mat-Su Health Services, Inc., a Federally Qualified Health Center funded by the State of Alaska Department of Behavior Health, that provides integrated medical and behavioral health care. Since then, she has come to realize that rural Alaska is where she wants to focus most of her work, which is why she started her own practice providing consulting services to this population.
---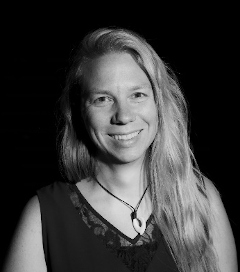 Crystal Miner, MBA, FACMPE, CPC-A, CHC
Business Manager & Business Consultant
Master of Business Administration; Alaska Pacific University
American College of Medical Practice Executives, Fellow
Certified Professional Coder – Apprentice
Certified Healthcare Compliance Specialist
Six Sigma Yellow Belt
Crystal Miner has lived in Alaska for 16 years. She has had over ten years in healthcare management, running different types and sizes of medical clinics in Alaska. As part of this experience, Crystal has overseen numerous projects, including implementing and converting software and a complete transfer of location for an organization. She has a Yellow Belt in Lean Six Sigma as well as a Master's in Business Administration from Alaska Pacific University.
In 2018, Crystal started her own management consulting company and has assisted organizations in starting up a business, shutting down a business, hiring, software utilization, and policy and procedure development. Her skill set is of value as she can see the big picture of a project and work effectively with a team to assure the overall goals are met without missing needed details. She is IT savvy and understands how to communicate with people of differing computer skill sets.
---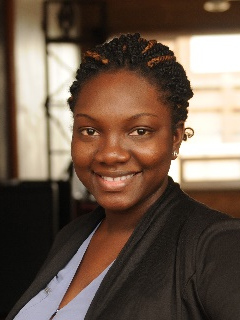 Aminata "Ami" Taylor, CPA
Supervising CPA
Certified Public Accountant, State of Iowa, #014108
Aminata Taylor is dedicated to serving clients of various industries by providing a variety of professional services, primarily in the audit and compliance areas, with deep industry specialization in NFP organizations. Providing valuable services to clients by getting to know and helping them by creating opportunities. Specific experience includes external auditing of financial statements, financial statement preparation, 990 tax return preparation and review, regulatory compliance and single audits over federal awards. She has over 10 years of finance and accounting experience. Technical skills used daily include GAAP knowledge, use of Microsoft products, particularly Excel, and Caseware IDEA relating to data analysis.
---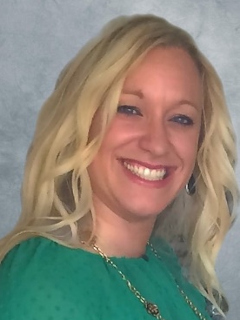 Laura Klem, CPA
Certified Public Accountant
Certified Public Accountant, State of North Carolina, #41518
Laura Klem, CPA grew up in a small town in Southern Indiana and was recruited by N.C. State University to play softball; this is where she received her Bachelor of Science in Accounting. She also obtained a Master's in Trust and Wealth and Management from Campbell University. She is currently a licensed Certified Public Accountant in North Carolina and would like to pursue her reciprocity CPA license in Alaska. She has nearly 15 years of experience in a wide variety of governmental auditing and accounting positions. For four and half years, Laura worked as a state auditor in North Carolina, where she performed audits on the state's departments/agencies, universities, and community colleges' annual comprehensive financial reports (ACFR) and single audit reports. She also has over 7 years of experience assisting government clients with financial reporting requirements and procedures, GASB implementations and producing the state of North Carolina's ACFR report. Her latest role includes leading the implementation of a statewide ERP for the financial reporting process. She also has experience in internal audit and developing and teaching best practices for internal controls. Laura enjoys helping clients and teams reach their goals, excels at learning new software quickly, and assisting clients with standards and procedures.
---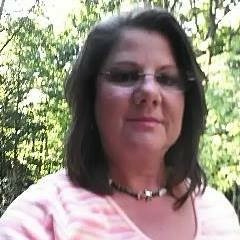 Mary Arnette
Certified Public Accounant
Graduate Studies in Accounting – Stetson University
Bachelor of Science – Accounting, University of Central Florida
Certified Public Accountant – Retired
Mary Arnette is a Certified Public Accountant located in Seneca, South Carolina. She earned a Bachelor's Degree in Accounting from the University of Central Florida in Orlando and has more than 25 years of healthcare accounting experience. Her professional experience includes serving as Chief Financial Officer for a Federally Qualified Health Center (FQHC) and as Chief Financial Officer, Compliance Officer, and Financial Analyst for hospitals. In addition to healthcare, Mary has experience in the legal, banking, and tax industries. She enjoys serving as a volunteer tax preparer for the IRS VITA program and is a member of the American Institute of Certified Public Accountants.
Mary enjoys spending time with her husband, grandchildren, and their two dogs. In addition, Mary likes knitting, sewing, crafts, and vacationing at the beach.
---
MC Pehle
Certified Public Accountant
Certified Public Accountant, State of Illinois #065032676
MC Pehle was born and raised in the Chicago suburbs and attended Augustana College in Rock Island.  While working towards his degrees in math, computer science, and accounting, MC Pehle was a paid intern for a small city that was one of the first governments in Illinois to convert to the GASB 34 reporting model which began his interest in governmental accounting.  After graduating summa cum laude, he was hired by a Top 50 accounting firm as a part of the governmental auditing team.  There, he worked with a wide range of municipalities in audits, consulting, and working in interim financial positions.  After a dozen years in this position MC transitioned out of public accounting and moved into financial positions within a couple of local governments where he worked on all areas of municipal accounting, finance and management.
MC has since returned to public accounting and consultancy work with an emphasis on governmental accounting and finance. In his spare time, MC enjoys playing sports, hiking, reading, and visiting museums.  He prioritizes traveling with his family, and he likes to find ways to incorporate his hobbies while on vacation.
---
Christina Middendorf
Senior Accountant
Bachelor of Science (cum laude) Management/Finance, Park University
Department of Defense Financial Management Certification, Level 2
Christina Middendorf is an Air Force veteran of 22 years. Though her Air Force career, Christina served in financial positions. She is a seasoned financial manager with over 20 years of diversified experience. Christina has experience cost estimating and life cycle costing for multi-billion-dollar programs, forecasting, budgeting, trend analysis, and economic analysis/cost/benefit analysis.  After her service, Christina continued her financial career and has performed a broad range of accounting functions including fraud prevention, certification, and audits. Her hobbies include wood working, photography and home renovations.
---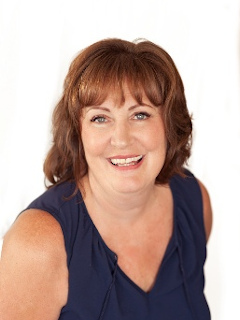 Cheryl Bartlett
Senior Accountant
Accounting/Business Systems – Linn-Benton Community College
Cheryl has over 40 years of experience and education in accounting and the medical field. Her previous position was as an Accounting & Billing Manager in a busy behavioral health not-for-profit medical practice in Wasilla, Alaska. She also worked as a customer service agent for Alaska Airlines which comes in handy when you travel thru the State as much as we do. She works well with all personalities, stressful situations and manages workloads with staff for effective results. As a Delivery Manager, she supervised staff, scheduled staff, deliveries and interfaced with a variety of customers daily. Cheryl is no stranger to life in rural Alaska. She also worked as an Office Manager & Medical Assistant in Wrangell, Alaska where she specialized in managing the medical office for the family practitioner. She hired, trained, and supervised new staff, handled collections, and processed medical billing. In her off time, Cheryl enjoys outdoor activities, traveling, grandchildren, and supporting her husband's commercial fishing ventures in the Bristol Bay.
Cheryl's work at Carmen Jackson CPA, LLC includes assisting clients with their accounting needs, creating training manuals, and training staff. Cheryl excels at learning new software quickly and easily. She can troubleshoot software issues and work with vendors and clients to get accounting software working efficiently for clients. She is able to work quickly through backlogged work, see patterns and find errors in data processing and system issues. Cheryl assists with audit preparation and provides interim staffing for accounting positions including supervisory roles.
---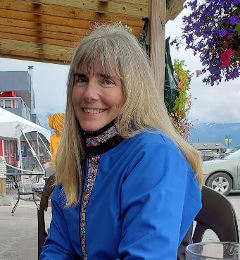 Valera Brickel
Senior Accountant
Hospital Accounting Certificate – HFMA
Valera Brickel was born and raised in Alaska. In 1984 she began work in purchasing at Valley Hospital in Palmer, a small nonprofit hospital. She continued with the hospital moving to a staff accountant position in 1989 experiencing the growth and merger with a for-profit corporation and construction of MatSu Regional Medical Center. After 23 years of employment at the hospital, Valera moved north to Talkeetna and joined the staff of Sunshine Community Health Center (SCHC) as an accountant in November 2007.
Valera quickly became the "go-to" person during the implementation of the new Practice Management System/ Centricity EMR Program. Her attention to detail, tenacity in solving problems, and keen knowledge of the fiscal operation made her the prime candidate for advancement to Finance Director in April 2009. In filling the role of Finance Director with payroll, accounting, and patient billing under her direction she expanded her knowledge with both online and conference training. Valera was employed with SCHC for 14 years. She is highly skilled in specialty reporting for Federally Qualified Health Centers (FQHC). She has attended numerous conferences held by the Alaska Primary Care Association for several years, including UDS training and Finance Summits. She is regarded by her peers as one of the most technically skilled finance professionals within the FQHC community in Alaska.
---
Heather Ash
Firm Accountant
Heather Ash has over 7 years of accounting experience in a variety of industries. She was born and raised in Palmer, Alaska. Heather received her Associates of Applied Sciences in Accounting at the University of Alaska, Mat-Su College in 2019. She enjoys spending time with her family and training and riding her horse.