Profile
Mission
To provide accounting services to non-profits and governments, enabling our clients to be successful in and better serve their community.
Vision
To become the leading provider of accounting assistance and audit preparation services to Alaskan communities.
Values
Results
(Dedication, Determination, Passion, and Effective Use of Technology)
We work with you to determine the best solutions for your organization's unique needs, then leverage our seasoned expertise to achieve the best possible results.
 Relationships
(Integrity, Ethics, Honesty)
We are your trusted partner in success. Our Firm is large enough to offer a full range of professional services at a fair price but small enough to give your organization the attention you deserve.
 Relief
(Sharing Knowledge Through Mentoring and Training)
Rest assured that when a need arises, our Firm is ready and capable of handling everything for you so you can focus on what matters most.
Staff Profiles
Carmen Jackson, CPA
Firm President & Certified Public Accountant
Certified Public Accountant, State of Alaska, #2685
Carmen Jackson, a Certified Public Accountant located in Wasilla, Alaska. Living in Alaska her entire life, she's had the opportunity to travel throughout this great state. As a child, Carmen spent nearly five years living on the Kuskokwim River in Aniak. In college, she participated in the Volunteer Tax and Loan Program with the University of Alaska Anchorage and the Alaska Business Development Center. During her first season in this program, she was able to travel to a couple small villages outside of Bethel. The following season, Carmen was asked to return as a supervisor, and she thoroughly enjoyed assisting the village people and exposing students to in rural Alaska.
After college, Karen Rogers of Altman, Rogers & Company CPA's, hired Carmen as Staff Accountant, and she had the opportunity to further travel in rural Alaska providing financial services to governmental and not-for-profit organizations. For seven and a half years, beginning in 2006, Carmen worked as Director of Financial Services at Mat-Su Health Services, Inc., a Federally Qualified Health Center funded by the State of Alaska Department of Behavior Health, that provides integrated medical and behavioral health care. Since then, she has come to realize that rural Alaska is where she wants to focus most of her work, which is why she started her own practice providing consulting services to this population.
---
Crystal Miner, MBA, FACMPE, CPC-A, CHC
Business Manager & Business Consultant
Master of Business Administration; Alaska Pacific University
American College of Medical Practice Executives, Fellow
Certified Professional Coder
Six Sigma Yellow Belt
Crystal Miner has lived in Alaska for more than 20 years. She has had over ten years in healthcare management, running different types and sizes of medical clinics in Alaska. As part of this experience, Crystal has overseen numerous projects, including implementing and converting software and a complete transfer of location for an organization. She has a Yellow Belt in Lean Six Sigma as well as a Master's in Business Administration from Alaska Pacific University.
In 2018, Crystal started her own management consulting company and has assisted organizations in starting up a business, shutting down a business, hiring, software utilization, and policy and procedure development. Her skill set is of value as she can see the big picture of a project and work effectively with a team to assure the overall goals are met without missing needed details. Her specialty is policy and procedure development and workflow analysis.
---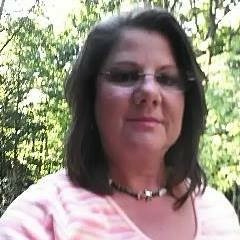 Mary Arnette, CPA
Certified Public Accountant
Graduate Studies in Accounting – Stetson University
Bachelor of Science – Accounting, University of Central Florida
Certified Public Accountant – Retired
Mary Arnette is a Certified Public Accountant located in Seneca, South Carolina. She earned a Bachelor's Degree in Accounting from the University of Central Florida in Orlando and has more than 25 years of healthcare accounting experience. Her professional experience includes serving as Chief Financial Officer for a Federally Qualified Health Center (FQHC) and as Chief Financial Officer, Compliance Officer, and Financial Analyst for hospitals. In addition to healthcare, Mary has experience in the legal, banking, and tax industries. She enjoys serving as a volunteer tax preparer for the IRS VITA program and is a member of the American Institute of Certified Public Accountants.
Mary enjoys spending time with her husband, grandchildren, and their two dogs. In addition, Mary likes knitting, sewing, crafts, and vacationing at the beach.
---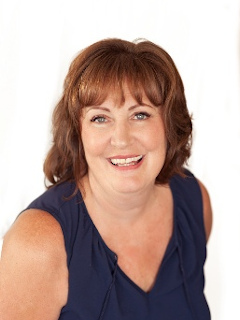 Cheryl Bartlett
Senior Accountant
Accounting/Business Systems – Linn-Benton Community College
Cheryl has over 40 years of experience and education in accounting and the medical field. Her previous position was as an Accounting & Billing Manager in a busy behavioral health not-for-profit medical practice in Wasilla, Alaska. She also worked as a customer service agent for Alaska Airlines which comes in handy when you travel thru the State as much as we do. She works well with all personalities, stressful situations and manages workloads with staff for effective results. As a Delivery Manager, she supervised staff, scheduled staff, deliveries and interfaced with a variety of customers daily. Cheryl is no stranger to life in rural Alaska. She also worked as an Office Manager & Medical Assistant in Wrangell, Alaska where she specialized in managing the medical office for the family practitioner. She hired, trained, and supervised new staff, handled collections, and processed medical billing. In her off time, Cheryl enjoys outdoor activities, traveling, grandchildren, and supporting her husband's commercial fishing ventures in the Bristol Bay.
Cheryl's work at Carmen Jackson CPA, LLC includes assisting clients with their accounting needs, creating training manuals, and training staff. Cheryl excels at learning new software quickly and easily. She can troubleshoot software issues and work with vendors and clients to get accounting software working efficiently for clients. She is able to work quickly through backlogged work, see patterns and find errors in data processing and system issues. Cheryl assists with audit preparation and provides interim staffing for accounting positions including supervisory roles.
---
Ivyanne "Ivy" Ealy
Senior Accountant
Bachelor of Business Administration-Accounting, Mercer University
Ivy was born and raised in a small town in Georgia. She has over 20 years of accounting experience in the public, non-profit, and governmental sectors. As a Senior Accountant, she specialized in providing financial services to individuals and businesses, including tax preparation and planning, bookkeeping, financial statement preparation, cash management, fraud prevention and detection, and audit assistance. She also assisted in accounting software migration and implementation.
After a decade in public accounting, she then traveled overseas to work with local indigenous communities in Micronesia at a public community college. In this role, she was a staff accountant but was later promoted to a senior role where she could assist with financial statement preparation, audit liaison responsibilities, drafting of policies and procedures to ensure internal controls, and providing training to finance and management staff. Ivy has a true passion for providing financial services and support within different communities.  She has also enjoyed working extensively with a non-profit, in various roles, including grant research and management.
In her spare time, Ivy does volunteer work with the deaf community.  She is fluent in American Sign Language and loves interpreting at events and signing with her friends.  She also enjoys reading, long hikes, and traveling with her family.
---
Linda Rodriguez
Senior Accountant
Bachelor of Arts- Accounting with Honors Northumbria University (United Kingdom)
Linda Rodriguez is an accounting professional with 10+ years of experience in public accounting, audits, and nonprofit organizations. She has worked as an auditor in public accounting specializing in nonprofit organizations. Examined financial statements to assure they are in compliance with generally accepted accounting principles.
Linda worked at a nonprofit organization where she implemented processes for grant management, compliance and spend down. She also oversaw monthly, quarterly, and annual reporting for state and local government grants.
---
Selam Nigatu
Senior Accountant
Master of Business Administration – Business Management – University of The West
Selam Nigatu is a Senior Accountant with over 18 years of experience leading the accounting functions of governmental agencies as well as private companies. She has been recognized by employers for her ability to identify continuous change actions to reduce cost, enhance quality, and increase productivity. She has experience performing an accounting efficiency study and business process re-engineering projects as well as ERP implementation.
Selam obtained a master's in business administration from the University of The West, a private college in California. She specializes in preparing asset, liability and capital account management and analysis. She also has experience performing auditing tasks and ensuring that financial transactions are accurately represented.
---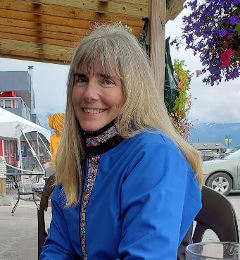 Valera Brickel
Senior Accountant
Hospital Accounting Certificate – HFMA
Valera Brickel was born and raised in Alaska. In 1984 she began work in purchasing at Valley Hospital in Palmer, a small nonprofit hospital. She continued with the hospital moving to a staff accountant position in 1989 experiencing the growth and merger with a for-profit corporation and construction of MatSu Regional Medical Center. After 23 years of employment at the hospital, Valera moved north to Talkeetna and joined the staff of Sunshine Community Health Center (SCHC) as an accountant in November 2007.
Valera quickly became the "go-to" person during the implementation of the new Practice Management System/ Centricity EMR Program. Her attention to detail, tenacity in solving problems, and keen knowledge of the fiscal operation made her the prime candidate for advancement to Finance Director in April 2009. In filling the role of Finance Director with payroll, accounting, and patient billing under her direction she expanded her knowledge with both online and conference training. Valera was employed with SCHC for 14 years. She is highly skilled in specialty reporting for Federally Qualified Health Centers (FQHC). She has attended numerous conferences held by the Alaska Primary Care Association for several years, including UDS training and Finance Summits. She is regarded by her peers as one of the most technically skilled finance professionals within the FQHC community in Alaska.
---
Heather Ash
Firm Accountant
Heather Ash has over 7 years of accounting experience in a variety of industries. She was born and raised in Palmer, Alaska. Heather received her Associates of Applied Sciences in Accounting at the University of Alaska, Mat-Su College in 2019. She enjoys spending time with her family and training and riding her horse.